Bigelow-Parkin
This razor was previously available in a TSR pass around and an ATG pass around.
Here is how it works:
View from the top with the little grip handles folded in. Note the star-shaped holes - they give more grip than round ones or handles without holes would.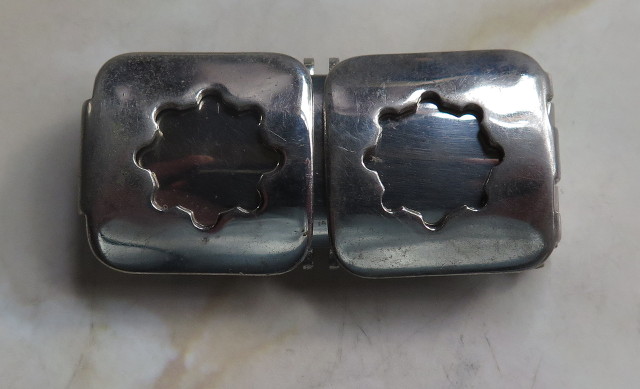 The handles fold out: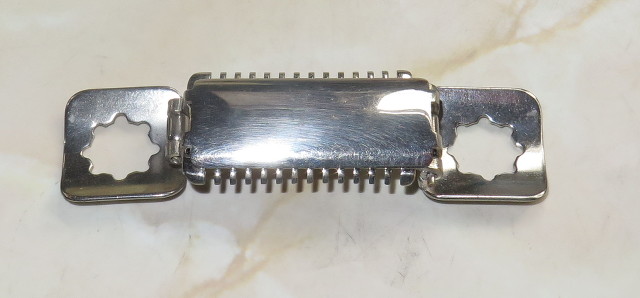 View from the bottom. You open the razor by lifting the base plate where it says Open here: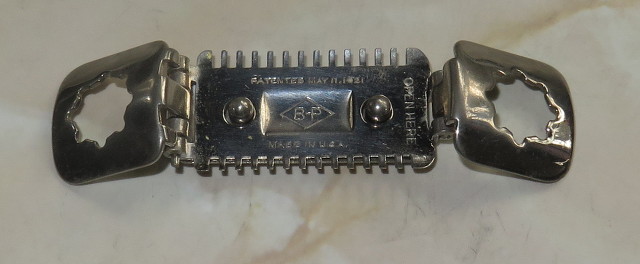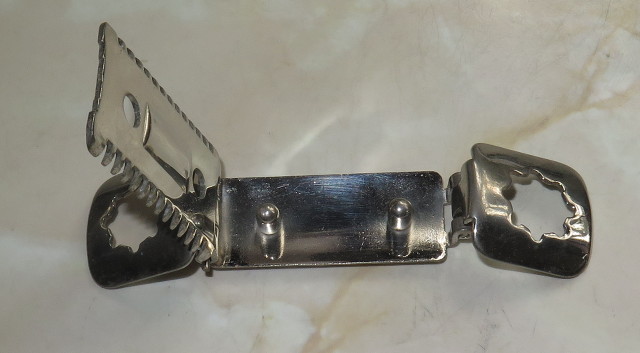 Then you put a blade in ...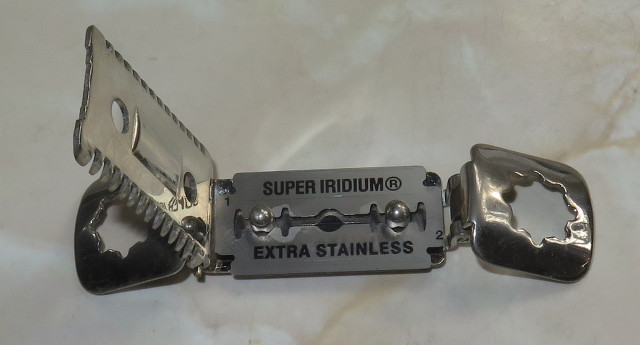 close the base plate and fold out the handles fully. Pick up the razor with thumb and index finger and you're ready to go.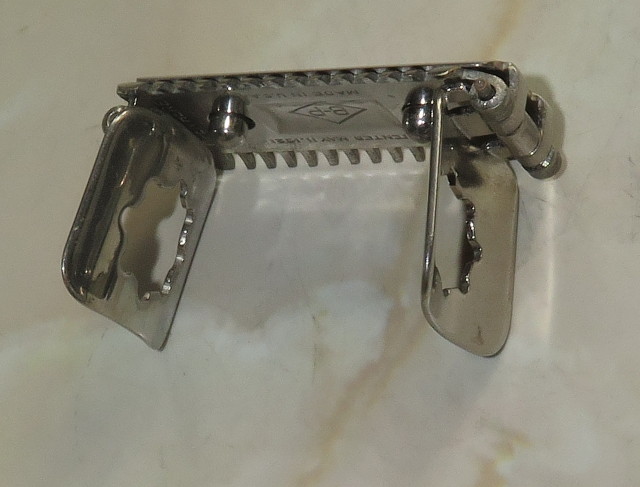 My interactive version of the 1921 patent for this razor can be found here.